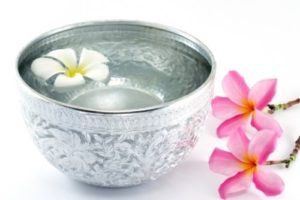 The other day I received a note from my friend, Ian Clark, about silver, sometimes called colloidal silver. That made me think about how important this element is and how you may want to know more about it.
You see, years ago one of our supplement reps stopped by the office. She would often bring me samples of her company's newest and greatest products.
But one day she brought me something in a little bottle. She said, "I don't sell this but keep it in your desk for when you have a paper cut."
And so I tucked it away, in my drawer, not thinking much about it, until one day I had a hangnail. It was bothering me so much that I remembered the little bottle. I took it out and applied it to my hangnail. Amazingly, within seconds, the throbbing stopped.
It wasn't long after that my assistant had a paper cut. Once again I pulled out the little bottle – and poof – his papercut stopped hurting immediately. He was so impressed he tried to take my bottle home, lol.
The rep stopped by again and had a couple more bottles for me. So one went home with me and my lucky assistant got to have his own bottle.
So for a few years anytime my friends, family members, or I had a bug bite, paper cut, burn or hangnail, it was the little bottle to the rescue.
Then one day my Yorkie wouldn't stop coughing. Of course it was the weekend and his vet's office was closed. So, I called my nurse-practitioner friend to get her input. She said, "Do you have some colloidal silver?" and of course I did. She recommended I try it for the dog's cough.
With that suggestion I started putting the silver on my dog's treats and in his water. Within a couple of hours his cough started to slightly improve. It took a week or so but, little by little, his cough diminished until it was completely gone.
I was so impressed that I started to research colloidal silver since I really had only used it topically. I wanted to know more.
The following is what I learned and put into practice whenever possible:
For a sinus infection put a teaspoon in a neti pot a couple times a day until you are feeling better.
Will help fight bronchitis and pneumonia when ingesting or used in a nebulizer (1 teaspoon 3 times per day).
Proven to boost your immune system by taking a dropper full daily – swish in your mouth and hold a few seconds before swallowing.
Will speed up the healing of wounds better than neosporin – apply in the same way.
May be used as described above for bug bites, hangnails, paper cuts and burns for fast pain relief.
Apply 1-2 drops in the eye for pink eye two or three times a day. Will give soothing relief and dissipate the infection.
Will also assist in the systemic healing of infections caused by viruses such as Herpes simplex virus, Herpes zoster virus (shingles) and human papillomavirus.
Helps heal stubborn fungus under your nails because it's an antifungal.
Gives you energy.
You can get colloidal silver from your local store but I wanted to tell you about Ian's product, PanaSilver. You see, Ian uses a patented and scientifically-proven silver. It's nano-sized. And Ian is so sure that you will love his product that he is offering you a risk-free, 60-day money back guarantee … no questions asked. If you aren't happy, he's not happy.
And if you want to know if I use Ian's products, I do. I am very happy with the quality and the results. So click here to try PanaSilver.
But either way, try some colloidal silver for all your antibiotic, antifungal and antimicrobial needs – it's great stuff!!
To a healthy more beautiful you!

Sandy DeRose
www.antiagenaturally.com
References:
Lansdown AB. Silver in health care: antimicrobial effects and safety in use. Curr Probl Dermatol. 2006.
Paulo CS, Et. al. Antifungal nanoparticles and surfaces. Biomacromolecules. October 2010.
Martin WJ. Etheric biology. Exp Mol Pathol. June 2005.