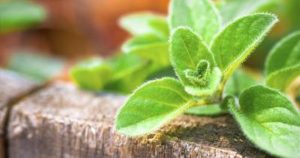 With the cold and flu season upon us, even in Florida, I thought I would devote today's hacks to natural ways to boost your immune system and fight infections.
And because there are so many superbugs now, and they don't respond to antibiotics, it's good to have a backup plan.  So I've put together a list of superbug fighters for you to try — just in case.
So, Happy Monday!!  Here are your immune-boosting, superbug hacks:
Research reveals that people who take garlic every day reduced their rate of getting a cold by 60-70%.  And when the control group did get a cold, the duration was shorter than the placebo group.  Garlic is antibacterial, antifungal and antiviral and should be eaten fresh for optimal results. But studies do show that taking 180mg of allicin, which is the active ingredient in garlic, works just as well.  But always purchase only the organic form because there have been reports of heavy metals and arsenic found in the non-organic varieties.
Have you heard of oil of oregano yet?  Well, it's being touted as nature's antibiotic and here's why:  It's antibacterial, antifungal, antimicrobial, antiviral and has been shown to be effective against antibiotic-resistant bacteria.  It's especially effective for respiratory and bacterial infections.  You can also put three drops of oil in water or juice and take daily until symptoms are gone.  You may also add the oil to a vaporizer or place a few drops of oil in a bowl of steaming water, cover your head and the bowl with a towel, and inhale the steam.  Also, putting a few drops and mixing it in some coconut oil and rubbing it on the chest relieves congestion.
Colloidal silver is also proven to boost your immune system by taking a dropper-full daily – swish in your mouth and hold a few seconds before swallowing.  When fighting bronchial infections dosing is one teaspoon three times per day or place a teaspoon in a neti pot a couples of times a day.
Use apple-cider vinegar for the onset or if you've been around someone with a cold.  It also soothes a sore throat.  Put two tablespoons in a glass of water and drink three times a day.
Curcumin , which is a substance in turmeric, contains potent antiviral, antifungal and antibacterial properties.  This is another immune booster which you can take as prevention or at the onset of a cold or flu.  As prevention take 1000mgs once a day.  For therapeutic doses take 1000mgs three times per day.
If you are a regular reader you know how much I love black seed oil (black cumin).  The oil is preventative medicine for colds and flus but also treats them. For prevention take a teaspoon every day.  For treatment of colds, flu, bronchitis, cough and congestion take a teaspoon 3-4 times daily until you are symptom free.
Be armed and well this winter!
To a healthy more beautiful you!

References:
Elizabeth Lissiman, Et. al.  Garlic for the common cold. Cochrane Database of Systematic Reviews: Plain Language Summaries. 2014.
Josling P.  Preventing the common cold with a garlic supplement: a double-blind, placebo-controlled survey.  Advances in therapy.  2001.
Saeed S., Et. al.  Antibacterial activity of oregano (Origanum vulgare Linn.) against gram positive bacteria.  Pak J Pharm Sci.  October 2009.
Dahiya P., Et. al.  Phytochemical Screening and Antimicrobial Activity of Some Medicinal Plants Against Multi-drug Resistant Bacteria from Clinical Isolates.  Indian J Pharm Sci.  September 2012.
Sarac N., Et. al.  Antimicrobial activities of the essential oils of Origanum onites L., Origanum vulgare L. subspecies hirtum (Link) Ietswaart, Satureja thymbra L., and Thymus cilicicus Boiss. & Bal. growing wild in Turkey.  Journal of Medicinal Food.  September 2008.
Da-Yuan Chen, Et. al.  Curcumin inhibits influenza virus infection and haemagglutination activity.  Food Chemistry.  2010.
Hannan A., Et. al. J Ayrub Med Coll Abbottabad.  Anti bacterial activity of Nigella sativa against clinical isolates of methicillin resistant Staphylococcus aureus.  2008.
Deepak, Et. al. Entrapment of Seed Extract of Nigella sativa into Thermosensitive (NIPAAm–Co–VP) Co-Polymeric Micelles and its Antibacterial Activity. International Journal of Pharmaceutical Sciences and Drug Research. 2011.