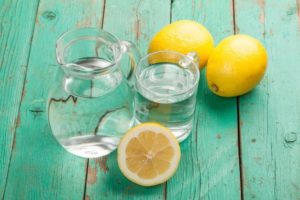 Today I want to share with you drinks that will improve your health.  Hack style:
Drinking two tablespoons of apple-cider vinegar in 6oz of water can lower blood-sugar levels in diabetics and pre-diabetics.
Drink warm lemon water, once a day, to improve digestion.
Green drinks are rich in antioxidants.  They can improve your skin, digestion and prevent cancer.  Click here for my recipe.
Reduce blood pressure with a daily cup of hibiscus tea.
Research shows that moderate wine drinking (a glass or two per day) may play a role in preventing Alzheimer's and dementia.
Drink a glass of almond milk for a better night's sleep.
So drink your way to better health.
To a healthy more beautiful you!

Sandy DeRose
P.S. Read more about warm lemon water from an excerpt from the Anti-Aging Secrets of Hollywood, click here.
P.P.S.  If you missed my article about wine and the health benefits of polyphenols you can read it here.
References:
Alyssa Jung. 13+ Health Benefits of Apple Cider Vinegar. Reader's digest.
Pasinetti GM.  Novel role of red wine-derived polyphenols in the prevention of Alzheimer's disease dementia and brain pathology: experimental approaches and clinical implications. Planta Med.  March 2015.
Erik Strand. Flavonoids: Antioxidants Help the Mind. Psychology Today. March 2009.
E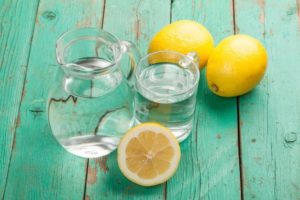 lizabeth Shimer Bowers.  Living With Insomnia: Get a Good Night's Sleep.  Natural Sleep Solutions WebMD. 2016.