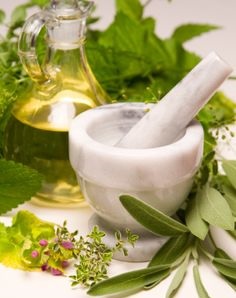 I have been writing articles on Mondays for almost a year now.  They contain nothing but anti-aging hacks (quick tips).
And I just love hacks – short, sweet and to the point.  
And judging by the amount of comments and emails that I receive I can safely say that you love them too.
So, for today, I have compiled a list of 20 of my most popular hacks.
They're quick and easy tips you can follow to feel and look your best.  Here you go …
One of the most powerful anti-aging supplements is Alpha-Lipoic Acid, or ALA for short.  It has anti-inflammatory properties and is an antioxidant that helps convert glucose to energy which lowers blood sugar.  All you need is 250mgs.  I could go on and on about ALA but you'll have to trust me on this one.  (I did go on and on about ALA in an earlier article.  If you missed it you can read more

here

).

A recent study published in the Scientia Pharmaceutica journal reported that breathing rosemary can relieve stress and anxiety.
An additional supplementation of 2000mgs of Vitamin C per day will help boost your collagen.  Collagen will keep those wrinkles and sore joints at bay.

Don't know how to treat those stubborn upper-lip lines? Try softening them with a little of your

eye cream

.

Two parts water and one part organic apple-cider vinegar makes a great facial toner.  It will also balance out your skin, tighten pores and can help with adult acne.

A recent headline –

Harvard study: Moderate coffee drinking associated with longevity – peaked my interest.  Three large studies were conducted over 30 years.  The results showed that people who drank 3-5 cups of coffee per day had a lower risk of death from diabetes, cardiovascular disease and neurological disorders.  And it didn't matter if the coffee had caffeine or not.  Investigators believe that a compound in coffee, chlorogenic acid, may help reduce inflammation and insulin resistance.  Chlorogenic acid is also found in green tea.  If you don't like coffee or tea, chlorogenic acid can be taken as a supplement.

Brittle nails from age, weather, doing dishes?  Rub a little olive oil on your nails before bedtime and you'll have healthy nails in no time.
An ounce of almonds daily can improve your memory, increase your fiber, antioxidant and protein intake.  Almonds also have heart-healthy fat.
Lack of sleep can really speed up aging.  If you have trouble sleeping, but don't want to take sleeping pills, try drinking some cherry juice before bedtime.  Cherry juice is naturally high in melatonin.
According to the Mayo Clinic niacin helps increase your good cholesterol and lower your triglycerides (fat in your blood cells) by 30%.  By doing so, it will lower your risk of hardening of the arteries, stroke and heart disease.  Dosing varies per individual.  You will need to experiment because everyone is different and so are their diets.  You may need as little at 50mgs or as much as 1000mgs. But, regardless of the amount, the niacin needs to be of the flush variety.
Need another reason to make sure you get your Vitamin D3?  It improves your mood by boosting your serotonin (feel-good hormone) levels.  And studies show that depression can age your body faster.
Cut back or remove white sugar from your diet if you want to slow down the aging process.  You see, sugar binds to collagen causing your collagen to break down.  When collagen breaks down your joints ache and your skin wrinkles.
When having your meals, eat your protein before carbohydrates.  Eating this way reduces the increase in blood-sugar levels.  When your blood sugar spikes (even if you are not diabetic) it causes inflammation in the body and blood cells.  Inflammation speeds up aging and is behind major illnesses and chronic diseases.
I have written in the past about whisking an egg together for a quick anti-aging mask and a friend of mine told me the other day that she just loved it.  I told her she can go a step further and separate the yolk from the white.  The yolk is moisturizing and the egg white is tightening.  Do a little of each for your own needs.

Did you know that niacin (Vitamin B3) in your skin cream or serum can give you a rosey glow and get rid of stubborn melasma or age spots?  In fact, niacin was put to the test in an eight-week study against hydroquinone and patients were split into two groups.  At the end of the study both groups showed pigmentation improvements.  However, the patients using niacin had less inflammation.  If you use hydroquinone you probably know the dangers and that it's a carcinogen.  Niacin is completely safe.  When purchasing a skincare product with niacin look for 4-5%.  Click

here

for the one I use.  I even apply it to a couple of dark spots on my hands and a little goes a long way.

Recent research shows that adding one egg a day to your diet may increase good HDL cholesterol levels without raising bad LDL levels.  And, according to a Harvard study, moderate consumption of eggs does not contribute to heart disease.

Full of antioxidants, avocados are a true superfood.  They can relieve symptoms of arthritis, prevent cancer, lower cholesterol and contain more potassium than bananas.  Recent studies also show that,

"Avocado fruit extract has profound influence on leptin activity, which controls satiety and hunger to regulate the food intake."

 You can eat the fruit itself, the seed (smash with a knife and chop up) or use avocado oil to get all the wonderful benefits.  

Rub on some peppermint oil for immediate relief of muscle, nerve or joint pain.  Mix 10 drops of essential oil to an ounce of a carrier oil (ie, almond, apricot, olive, avocado oil, etc.).

Diabetic or prediabetic? Try the ancient remedy of the pharaohs, black-seed oil.  According to a study published in the Journal of Endocrinology, "

Black (cumin) seed oil

improves glucose tolerance as efficiently as metformin; yet it has not shown significant adverse effects and has very low toxicity".

Curcumin could possibly be the holy grail of all spices.  It may actually delay and fight age-related diseases by blocking inflammation.  And the active ingredient, Zingiberaceae, "has shown potential antidepressant-like activity in animal studies."  And I can't forget to mention how it protects  the brain and the fact that it's being used as a treatment for Alzheimer's.  I take 500mgs twice a day.
To a healthy more beautiful you!

Sandy DeRose
References:
Oregon State University. Lipoic Acid Explored As Anti-aging Compound. ScienceDaily. May 2007.
Ziegler D, Ametov A. Oral treatment with alpha-lipoic acid improves symptomatic diabetic polyneuropathy: the SYDNEY 2 trial. Diabetes Care. November 2006.
Vallianou N, Evangelopoulos. Alpha-lipoic acid and diabetic neuropathy. Rev Diabet Stud. December 2009.
Winai Sayorwan, Et. al.  Effects of Inhaled Rosemary Oil on Subjective Feelings and Activities of the Nervous System.  Sci Pharm. April 2013.
Dr. Ming Ding.  Harvard study: Moderate coffee drinking associated with longevity.  Harvard T.H. Chan School of Public Health.  November 2015.
Wilfred R. Pigeon, et. al. Effects of a Tart Cherry Juice Beverage on the Sleep of Older Adults with Insomnia: A Pilot Study.  Journal of Medicinal Food. June 2010.
Mayo Clinic Staff. Niacin can boost 'good' cholesterol. Diseases and Conditions High cholesterol. August 2014.
Oude Voshaar, Et. al.  Antidepressants differentially related to 1,25-(OH)2 vitamin D3 and 25-(OH) vitamin D3 in late-life depression.  Transl Psychiatry.  April 2014.
Debabrata Bandyopadhyay.  Topical Treatment of Melasma.  Indian J Dermatol. 2009.
Navarrete-Solis J, Et al. A double-blind, randomized clinical trial of niacinamide 4% versus hydroquinone 4% in the treatment of melasma. Dermatol Res Pract. 2011.
DiNubile NA. A potential role for avocado- and soybean-based nutritional supplements in the management of osteoarthritis: a review. Phys Sportsmed. October, 2010.
Lu QY, Et al. Inhibition of prostate cancer cell growth by an avocado extract: role of lipid-soluble bioactive substances. J Nutr Biochem. January 2005.
Pieterse Z. Et al. Substitution of high monounsaturated fatty acid avocado for mixed dietary fats during an energy-restricted diet: effects on weight loss, serum lipids, fibrinogen, and vascular function.  Nutrition. January 2005.
Monika P, Et al. The modulating effect of Persea americana fruit extract on the level of expression of fatty acid synthase complex, lipoprotein lipase, fibroblast growth factor-21 and leptin–A biochemical study in rats subjected to experimental hyperlipidemia and obesity. Phytomedicine.  September 2015.
Davies SJ, Et. al. A novel treatment of postherpetic neuralgia using peppermint oil. Clin J Pain. May 2002.
Murli L. Mathur, Et. al.  Antidiabetic Properties of a Spice Plant Nigella sativa. Journal of Endocrinology and Metabolism.  April 2011.
Sanmukhani J., Et. al. Efficacy and safety of curcumin in major depressive disorder: a randomized controlled trial.  Phytother Res.  April 2014.